JONATHAN SILVA, Paralegal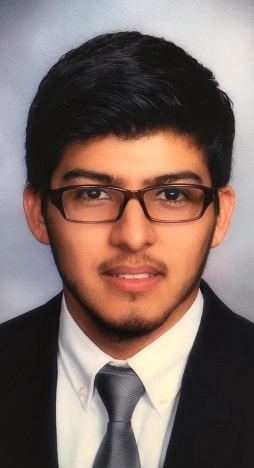 Jonathan Silva was born and raised in sunny Southern California. Throughout his adolescence, He and his family did quite a bit of traveling. As of now, Jonathan has visited more than 20 individual countries and has resided in three.
In 2011, Jonathan began his studies in Marche, Italy at the Instituto Teologico Marchigiano where he resided for three years. Jonathan indulged his studies in the rich Mediterranean culture, and in the Liberal Arts of European Humanities: focusing on historical, philosophical, theological, sociological, and psychological pursuits.
By 2014, He returned to the United States and moved to Philadelphia together with his Catholic Missionary Family in anticipation and preparation of Pope Francis's Papal Visit to the U.S.A. He completed a year of studies at Community College with foreign credit evaluations, and then graduated from Villanova University, with a B.A. in Global Interdisciplinary Studies, and minors in East-Asian Studies, Mandarin Studies, and Theology. Jonathan additionally earned a Certificate in Asian Studies and Religious Studies.
As a son of immigrants, Jonathan has been working in immigration law since 2016 as a Paralegal. He is extremely experienced in the preparation and filing of all legal documents, motions, and briefs necessary for all of the firms' clients.
Jonathan is currently pursuing his JD/LLM at Villanova University official JD/LLM Candidate at Villanova University Charles Widger School of Law. He will always continue his work helping immigrants in deportation defense, acquiring citizenship, becoming permanent residents, maneuvering through the visa process, and helping their friends and family visit the U.S.
Jonathan is a native speaker of English and is fluent in both Spanish and Italian. After four years of studies and one summer abroad in Mainland China, He is also proficient in Mandarin.